Newsletter
Review of Current Status
Maximizing patrol coverage by integrating wireless motion sensors with instantaneous notification to all guards and dispatchers, with two dozen locations throughout the West Coast.
The system is linked to our 24/7 monitoring office, providing around the clock notification of any potential theft or loss in remote areas where any equipment, copper or safety hazards that would otherwise be left unattended.
The system was initially designed to provide extended coverage at larger sites, by enabling a single guard to protect an area that would typically require the use of a multiple guards.
These sites are now fully protected without risking any property loss or damages.
Our system has recently extended its Satellite Toolbox monitoring around the clock to enhance security during operating business hours, and at times that our Security Personnel are off duty, This provides managers with notification of any movement in restricted areas.
Reducing Costs while Improving Quality
Typically when you reduce costs, the last thing you expect is an increase in quality. However with Tibor Protection Services, our goal is to help you maximize your budget by providing you with more than expected.
(Reducing Costs, continued…)
Our belief is Together Everyone Achieves More by working together as a TEAM. With an open line of communication, our employees interact with their coworkers and clients alike to provide a constant level of support in the field and while on patrol.
Dispatchers, who direct the TEAM via limitless GPS Satellite tracking, maintain that all employees are fulfilling their expectations as our SMART GUARDS, by preventing any potential injury or property loss on site.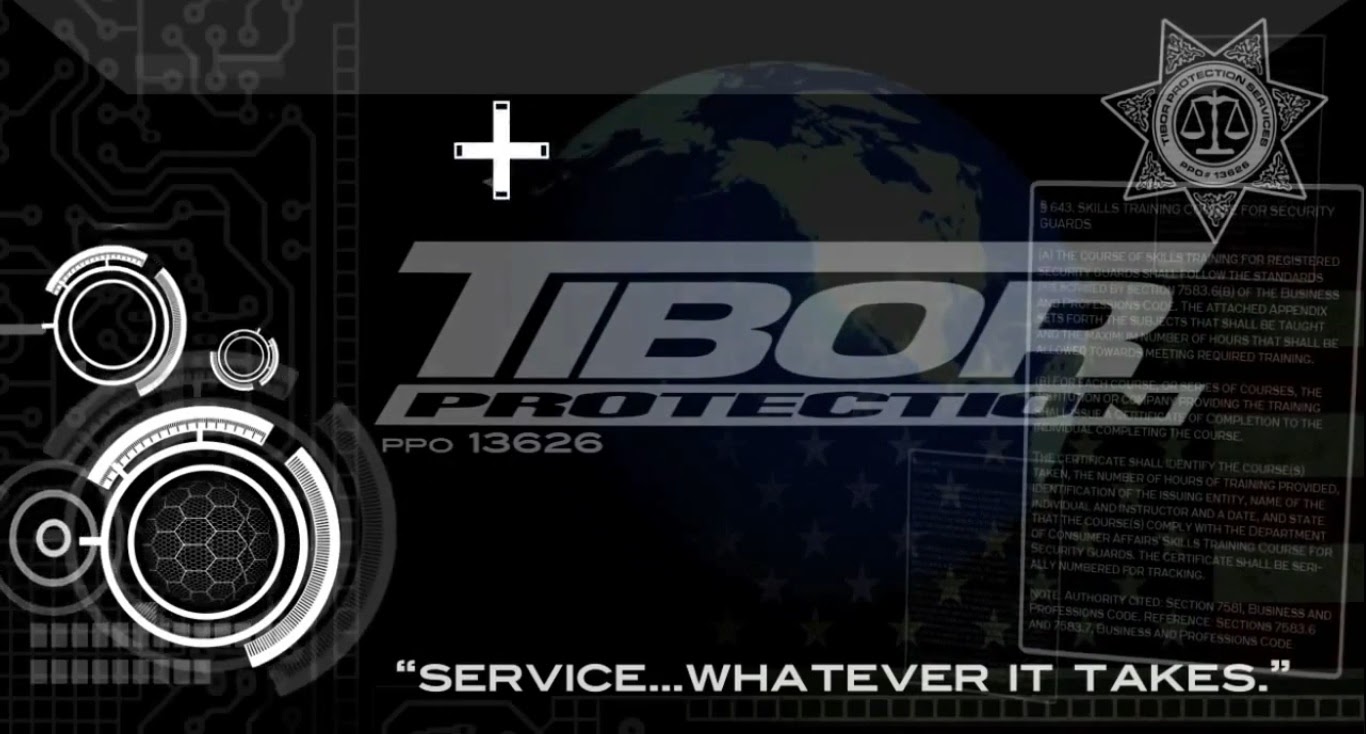 Maintaining Value and Strength
"Service… Whatever It Takes" carries a significant level of respect by our clients and team members. We give that extra level of care to every job site by offering assistance with site maintenance, traffic control and clean-up. We are proud to go above and beyond the expected duties by reporting any safety hazards or potential property loss by inspecting and patrolling for unauthorized visitors or criminals.


What do you do when more than 60 tons comes crashing through your back gate? Hopefully file an insurance claim, but with this initial hit and run, no report was made by the driver at the time of the accident, leaving 500 yards of oil to clean up and a 60' hole in the fence.
At the scheduled start time, our Inspector arrived on location and was advised of the accident by management. The Inspector provided a temporary solution to secure the site, in order to protect any wildlife from escaping the refuge. (continued)
Within 15 minutes of starting the task, a vehicle pulled over on the side of the highway, which belonged to be the operator of the truck involved in the accident. He was driving home from a neighboring plant where his truck had originated from eight hours prior. He admitted to causing the crash while avoiding an accident with another vehicle on the highway, and willingly provided his license and companies insurance information.
The Plant Manager was notified, and while awaiting his arrival, a second vehicle stopped at the scene of the accident, driven by the first responding Police Officer who was also on his way home. Within minutes all 4 parties convened information pertaining to the accident and an insurance claim was filed saving the client an unspecified amount for the repairs and clean-up.
---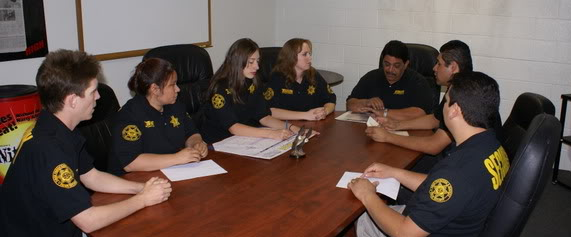 Employee Training and Certification
Every employee is licensed and trained to the specific needs of each site. With certified training by the Department of Justice, MSHA, OHSA, TWIX and Union Pacific Railroad Safety which is available for every employee on an as-needed basis.
Proper training in these fields extends our level of service to the customer, by ensuring that all employees are fully trained in responding to any scenario, incident or emergency.